We broke up the campaign into two separate phases: the first focused on raising general interest in the product, while the second targeted growing actual customer traffic to the retail point of sale. First, we advertised the product with designs that caught people's attention and showed off its unique selling point (USP) through appealing images. Some of them are listed below: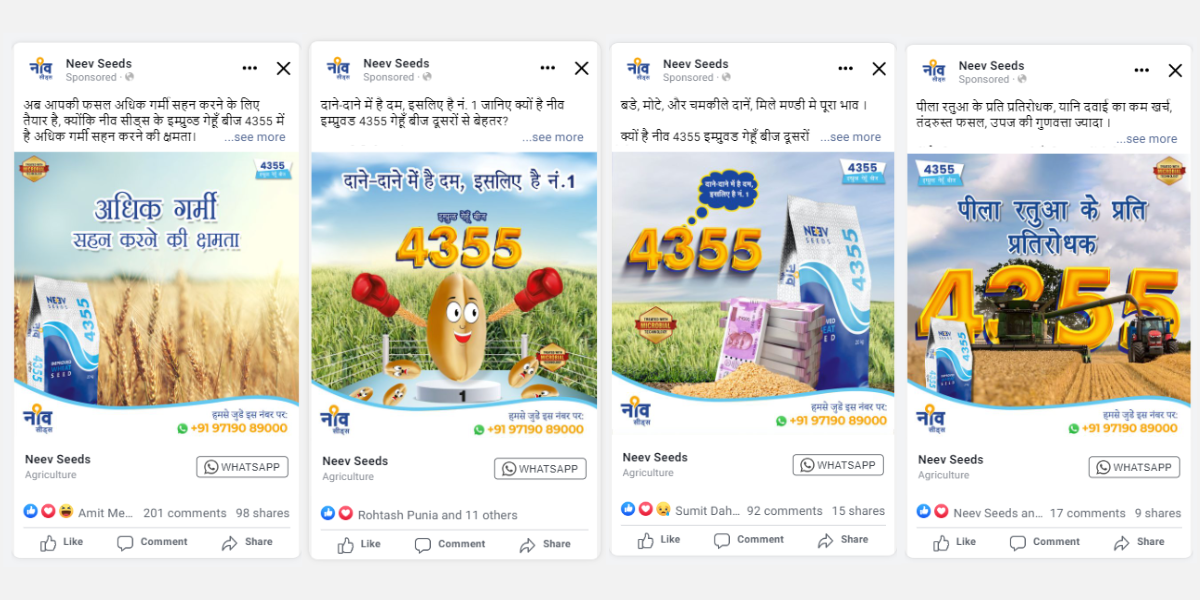 In this first phase, we reached more than half a million farmers in Haryana. After this phase, we launched a "retailer campaign." Our strategy team identified a few influencing factors in the buying journey, and we found that farmers are influenced by the opinions of other farmers and local retailers. We created a list of a few leading retail counters and asked Neev Seed's offline marketing team to share a few pictures of farmers buying Neev Seeds 4355 from the retail owner, and we ran ads of that image in the area nearby where that retail counter is located.
Through this hyperlocal campaign, we were able to connect with over 5 lakh farmers that live near our top retail counters.